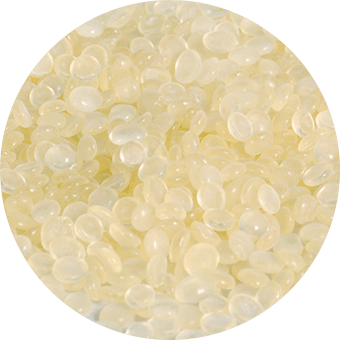 Hydrogenated DCPD petroleum resin
Product introduction:
Hydrogenated DCPD petroleum resin is made of dicyclopentadiene under certain temperature and pressure, through polymerization, hydrogenation, refining and other procedures after the production of resin products, appearance is colorless transparent particles. It is used in pressure sensitive adhesive and hot melt adhesive products, especially in applications requiring high color and odor, such as medical care, non-woven fabric products and automobile interiors.

Get quotes
Send E-mail
Products indicators:
Name/item
Type
Softening point
Hue
Application to recommend
Unit
℃
YI
DR-5395
The whole hydrogenation
90-100
2.2 max
SIS、SEBS、EVA、PO、APAO class adhesive,plastic film,etc
DR-5300
100-110
2.2 max
DR-5320
120-130
2.2 max
DR-5340
135-145
2.2 max
DR-5400
Partial hydrogenation
100-106
4.5 max
DR-5420
115-121
4.5 max
Packing, storage and transportation:
Product standard packaging using FFS heavy packaging bag (single net weight of 25Kg) or 500Kg woven bag packaging.
Keep away from fire during transportation, and prevent from sun, rain and hook.
Store in ventilated, cool and dry place.